Track service performance!
Get real-time
insight in your banks' performance
Get valuable, up-to-date data on your banking partners.
Receive critical feedback real-time from your team or create your own feedback session, to gain deeper insight of your bank's performance.
Reports are tailored to your company and can be shared with your banking partners to optimize collaboration.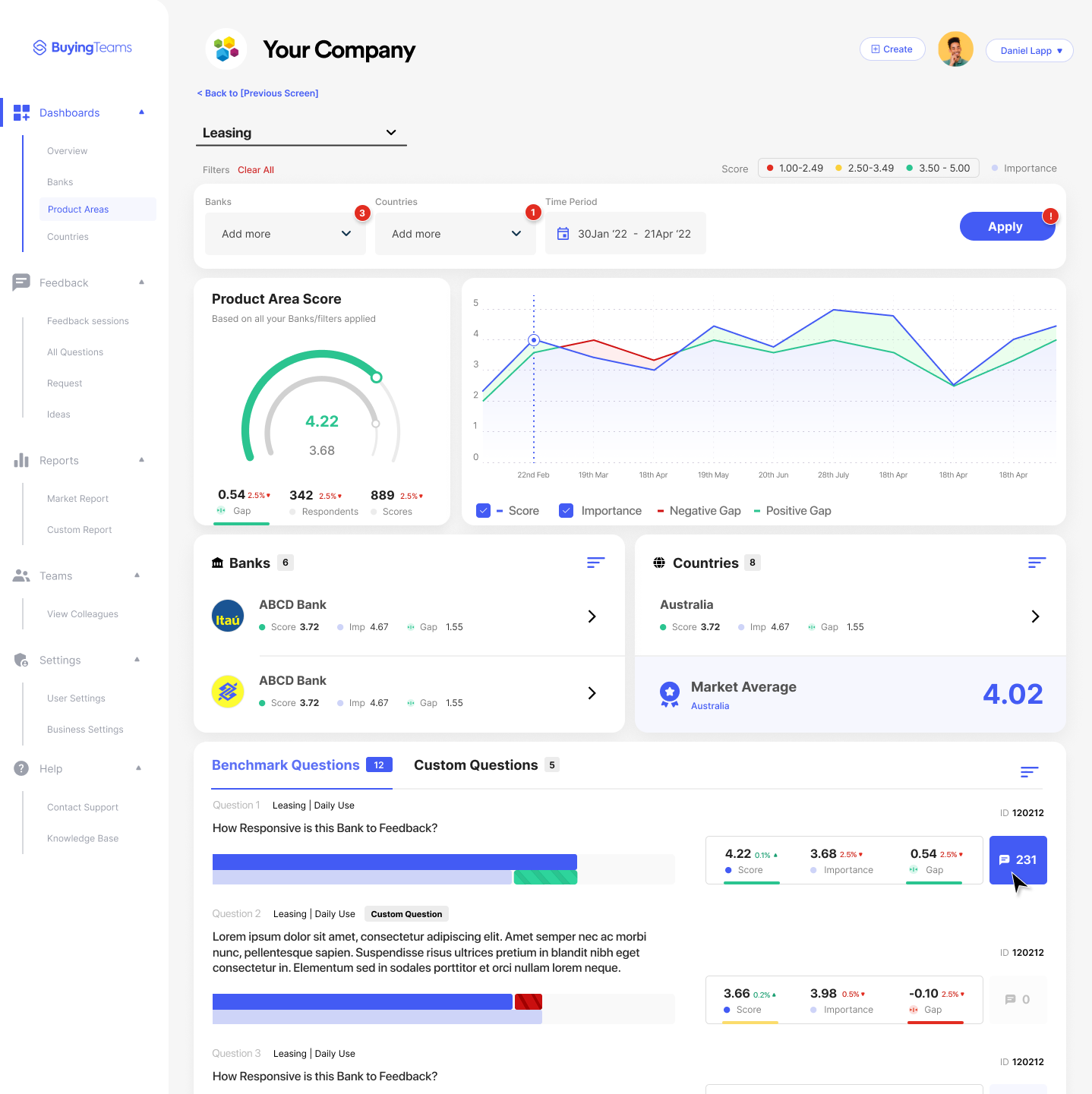 Get feedback from your entire team
Let your entire team, working with the banks, be heard. We offer a simple tool to collect and monitor banks' performance across countries and product areas throughout your organization.
Detailed Business Intelligence Dashboard
Access CXFacts by app or our online dashboard. Monitor service performance of all your banks.
Feedback provided is used to generate benchmark reports on your banks. Reports are generated with our data quality verification.
Invite all relevant colleagues to join.
Easily collect feedback and get business insights like never before.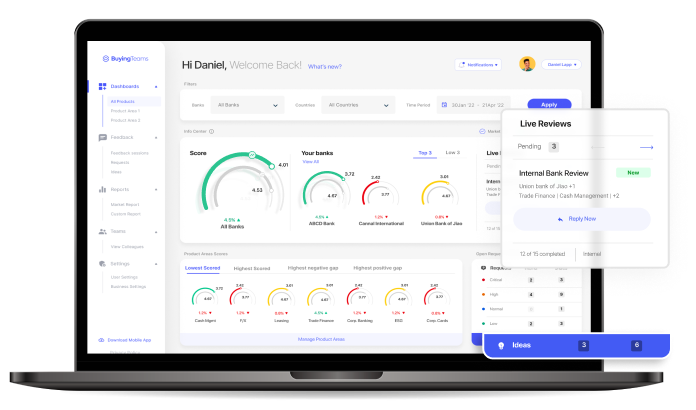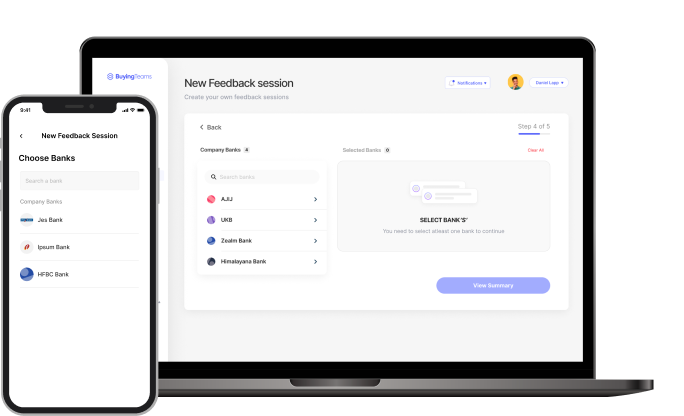 We believe in a better business and bank collaboration based on intelligent data
Your bank(s) really want to listen!
Feedback is very important for your bank(s).
Your data will be available for you to bring to your bank meetings or send it to your banks for review. If the bank is a CXFacts-partner already – they will receive it real-time.

We keep strict data compliance and only share anonymous data unless you actively give permission for your bank(s) to view name, position and company information.
CXFacts supports the ESG activities of corporates by providing the tools and data allowing them to:
Evaluate and choose which banks to collaborate with to reach own ESG goals in a banking context.
Monitor the quality of the ESG advisory and services of individual banks and the global banking market.
Place ESG related banking business with the best in class bank(s) across countries and products
We are committed to being an ESG-friendly data provider and have already achieved many milestones in correlation to our sustainable goals. On our ESG page, we have detailed our sustainable activities and future goals as we continue working toward implementing them into effective practices.
See more in our Business introduction video
Get bank data like never before!
We provide a modern business intelligence dashboard, with possibility to dive deep into your data.
Benchmarking across industries, segments and more!
We enrich your data with bechmark data, from similar companies. Your data is analyzed and makes valuable benchmark for other companies and banks.
Follow our market reports awards, directly in our platform.
*Product Areas: Leasing, Trade Finance, Cash Management and more…